Co-sponsored by Maryland Public Policy Institute.
America faces a criminal recidivism crisis: two-thirds of the country's 700,000 inmates released annually will be arrested for a new offense within three years. The extra resources devoted to the criminal-justice system represent public money not spent on parks, libraries, and schools.
While many prisoner-reentry efforts have demonstrated potential, among them job training and counseling, one approach has proven especially promising—"rapid attachment to work," which swiftly places ex-prisoners into jobs and is rooted in the idea that the dignity of a steady job and paycheck is the surest path to a stable life. Crime-plagued cities, such as Baltimore, stand to benefit most from successful reentry programs.
The Manhattan Institute is one of a number of organizations involved in the implementation of rapid attachment to work programs. During 2008–12, MI partnered with former Newark mayor Cory Booker on a pilot project to design and implement a model prisoner-reentry program for that city.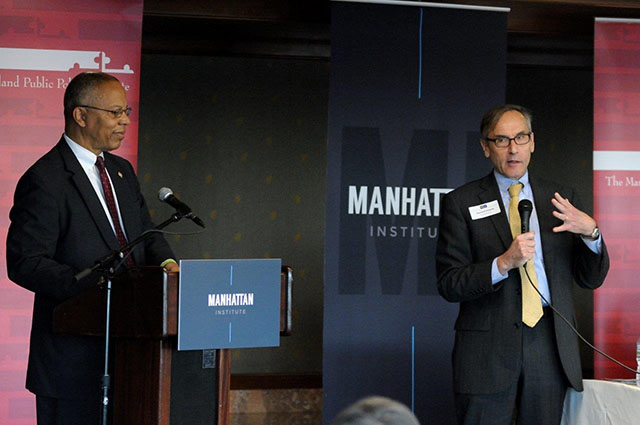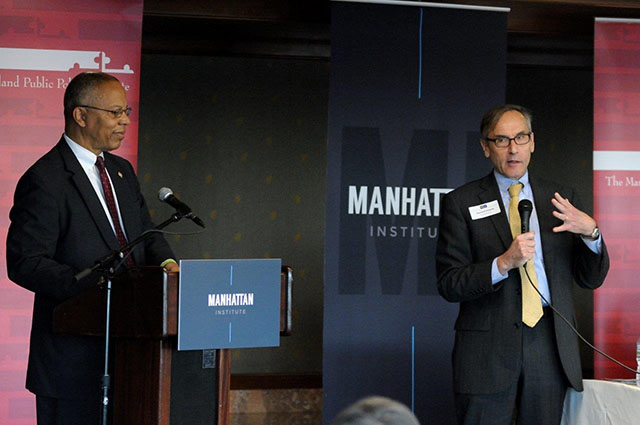 On December 16, 2015, the Manhattan Institute was joined by the Maryland Public Policy Institute, and hosted a discussion with public- and private-sector experts on the merits of work-based reentry programs and shared best practices for implementation—with a special focus on the Old Line State.
communications@manhattan-institute.org