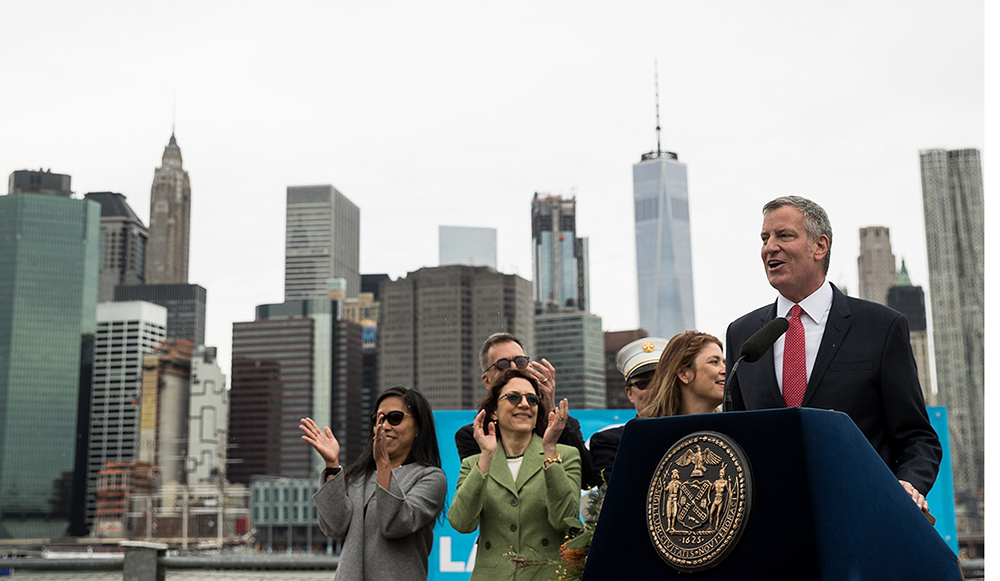 View all Articles
How Landlord de Blasio Games the Tax Code
New York's hometown real-estate mogul is manipulating the tax code to save a huge amount of money. No, it's not President Trump. It's Mayor de Blasio — showing how a complicated federal tax system benefits a key constituency that styles itself as middle class.
This week, de Blasio released his tax return, along with a dose of self-righteousness. "For us, tax time is a moment of gratitude," the mayor and his wife, Chirlane McCray, wrote. "We are grateful to live in this country, and do our part. We are grateful to have a home — even if we don't live in it right now — and a steady source of income" to pay taxes for "education, health care and other key areas" that Trump wants to cut to pay for a "massive tax cut to the wealthy."
We should, in turn, be grateful de Blasio released his returns. The documents are instructive.
Strip away de Blasio's everyman talk about "steady income" and a home, and you have an affluent property owner who aggressively and creatively minimizes his taxes.
No, de Blasio isn't superrich — but he's doing well. He reported $220,651 in earnings — four times what the Census says is the city's average of $53,000 in household income. He paid $37,757 in federal taxes — about 17 percent of his total income.
But the mayor and his wife also avoided paying thousands of dollars by....
Read the entire piece here at the New York Post
______________________
Nicole Gelinas is a senior fellow at the Manhattan Institute and contributing editor at City Journal. Follow her on Twitter here.
This piece originally appeared in New York Post