On June 30, EPA Administrator Scott Pruitt joined the Manhattan Institute to discuss U.S. energy policy and why improving the environment doesn't have to slow economic growth. The discussion was moderated by Howard Husock, Vice President for Research and Publications.
In keeping with his commitment "to reverse government intrusion, and to cancel job-killing regulations," the EPA's new administrator, Scott Pruitt, made waves as one of the central figures in the Trump administration's decision to withdraw from the 2015 Paris climate-change agreement.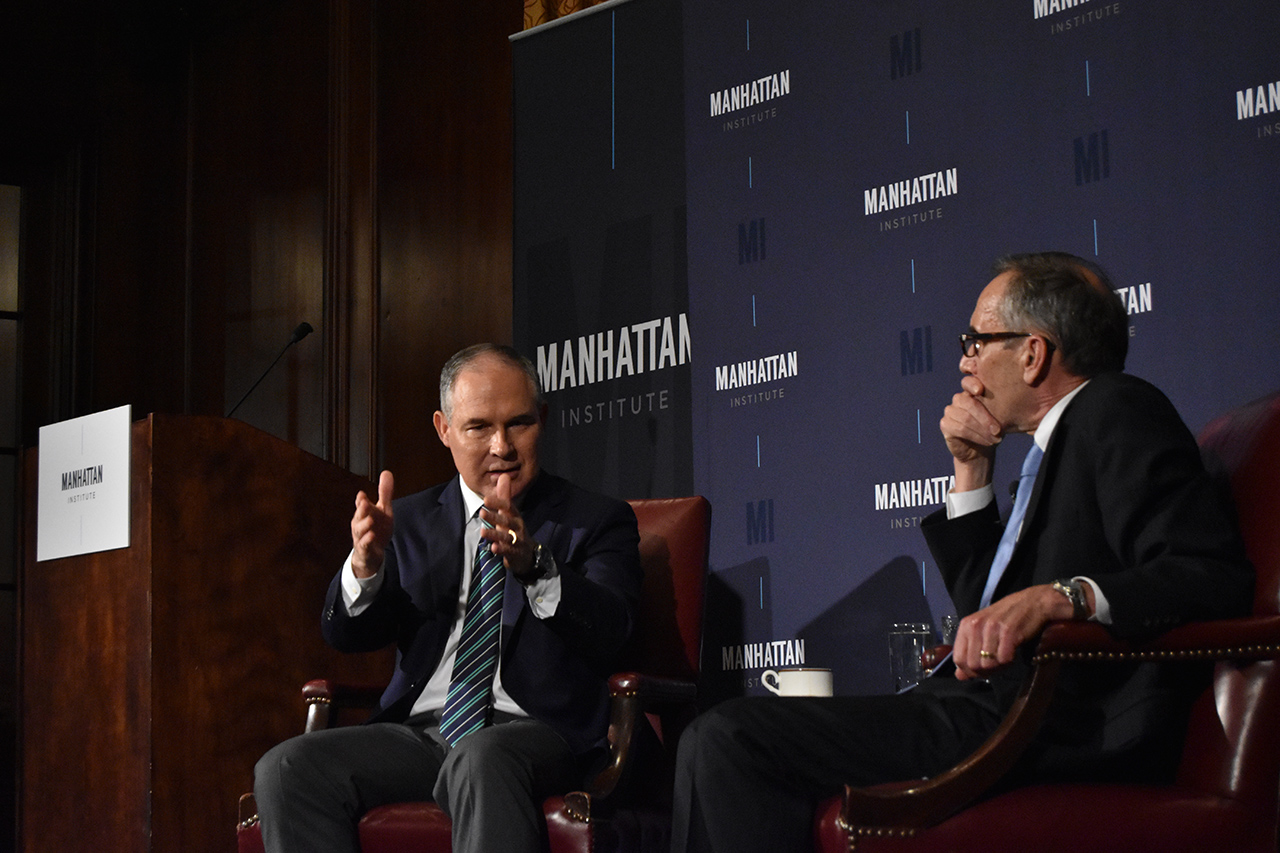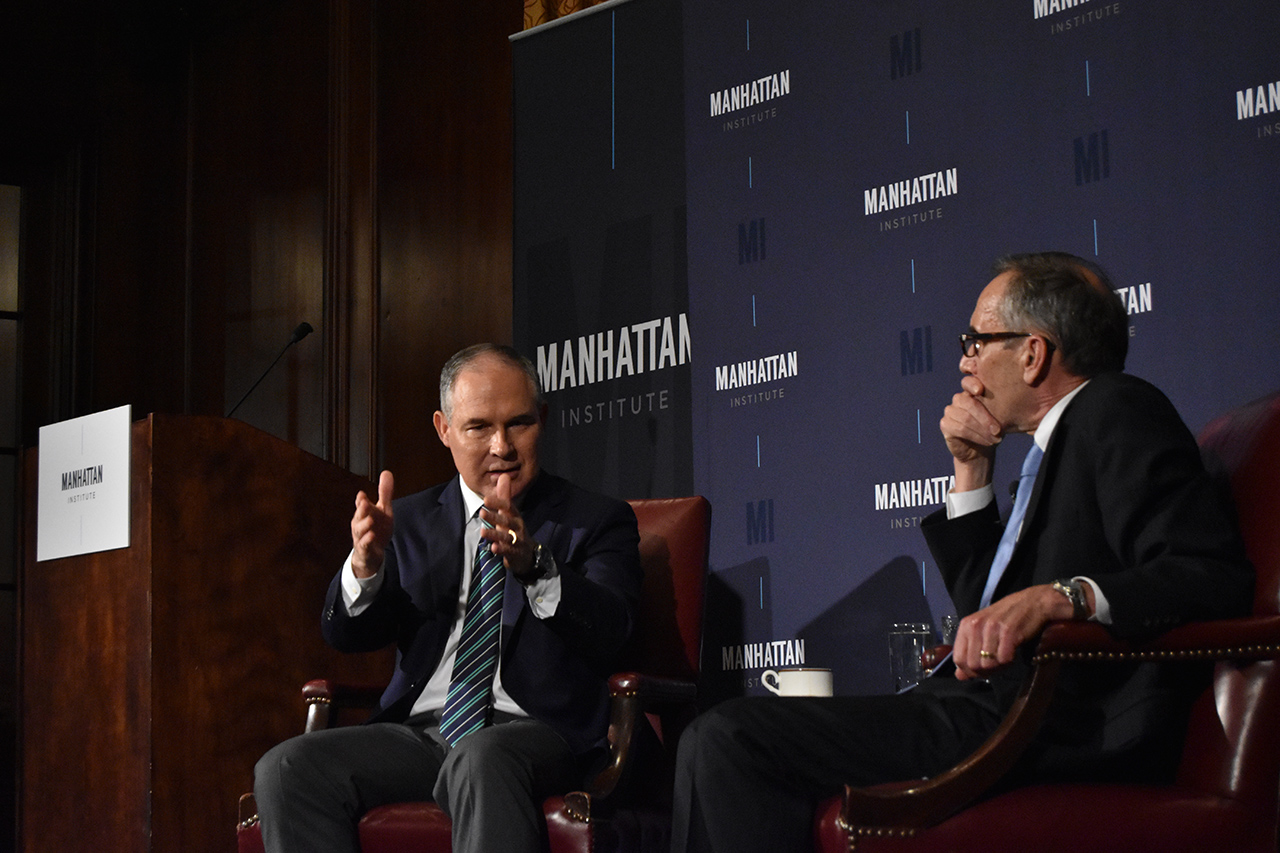 The decision was in keeping with Pruitt's longstanding insistence that environmental protection efforts be both economically sensible and legally sound. As Oklahoma Attorney General, Pruitt was a leading opponent of overreach by the Obama EPA, resisting initiatives to impose federal control over carbon emissions, via the Clean Power Plan, and to expand the agency's power to regulate development, via the Clean Water Rule.
Now, as the EPA's boss, Pruitt is presenting a sharp contrast with the previous administration, declaring: "I believe that we as a nation can be both pro-energy and jobs, and pro-environment. We don't have to choose between the two."
212-599-7000
communications@manhattan-institute.org