View all Articles
2020 Deficit Exceeds Those of the Last 5 Years, Combined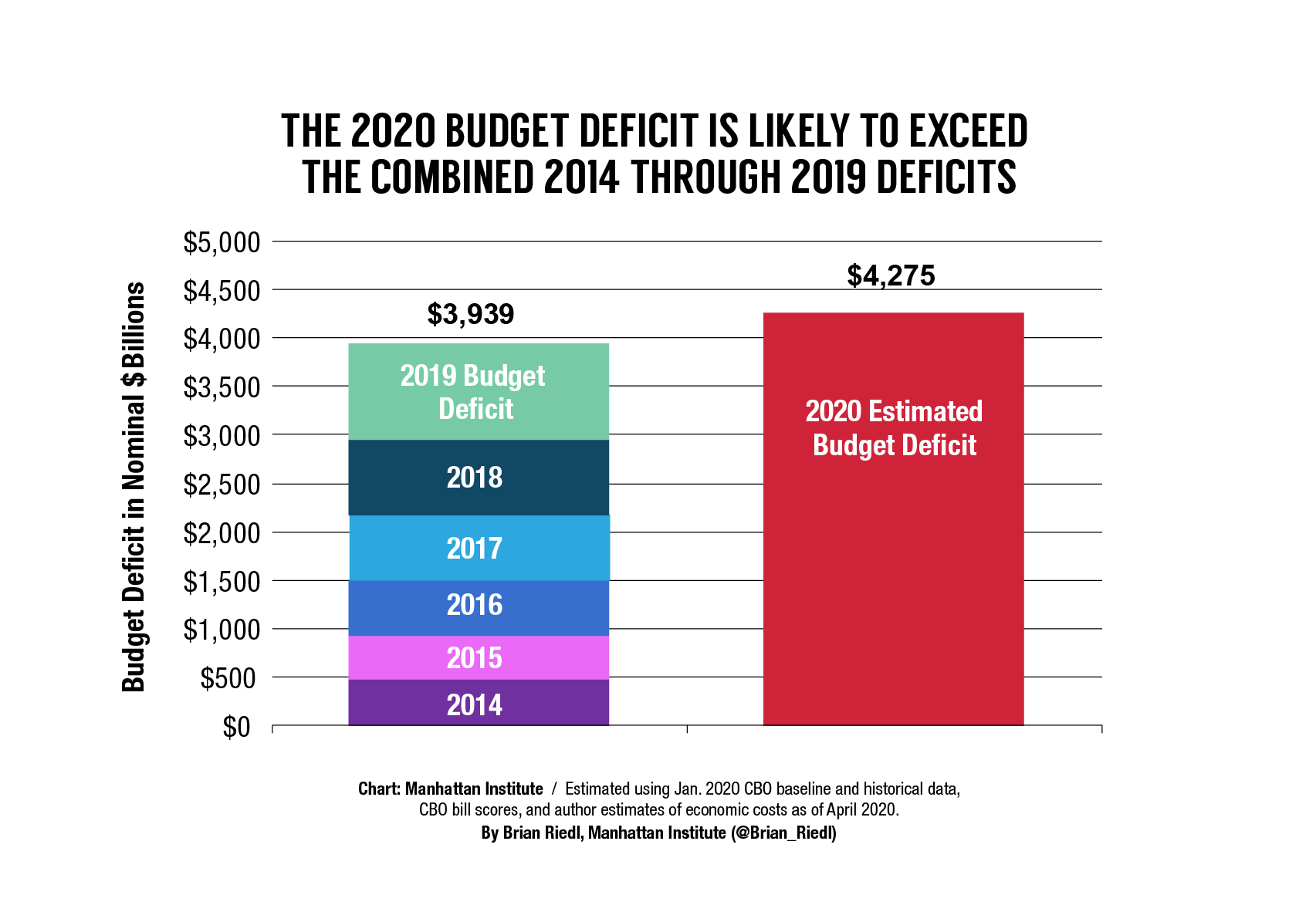 This year's deficit (so far) will match the combined deficits from 2014 to 2019. It is by far the largest nominal deficit in history. Before this year, the largest was $1.4 trillion in 2009. Even after accounting for inflation, it is a staggering sum. The United States has not run deficits anywhere near this large since World War II.
Brian Riedl is a senior fellow at the Manhattan Institute. He is the author of the new report, "Coronavirus Budget Projections: Escalating Deficits and Debt." Follow him on Twitter @Brian_Riedl.
Interested in real economic insights? Want to stay ahead of the competition? Each weekday morning, e21 delivers a short email that includes e21 exclusive commentaries and the latest market news and updates from Washington. Sign up for the e21 Morning eBrief.
Photo by krblokhin/iStock