View all Events
Getting from Here to There: Unclogging NYC's Transportation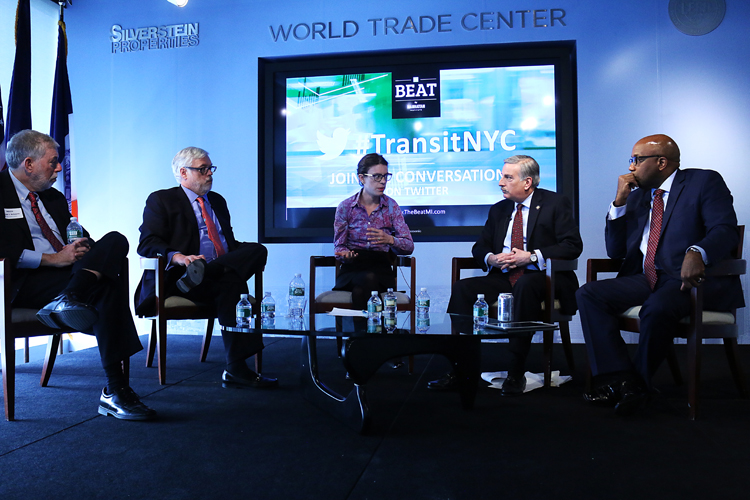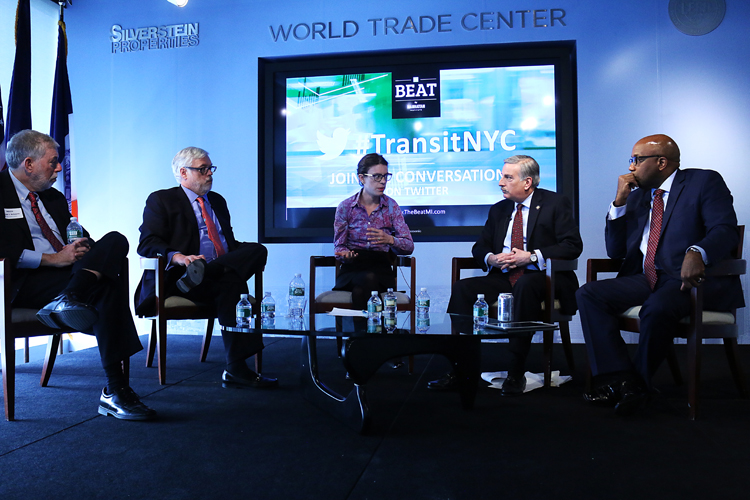 New York City's transportation infrastructure is the backbone of the world's most powerful and dynamic economic center. Yet regional transit agencies, overseeing a complex system of bridges, roads, tunnels, and rail, are also subjects of intense controversy. The MTA's newly-unveiled 34th Street Hudson Yards station is already showing signs of faulty construction. Plans for a new Port Authority bus terminal in Midtown have been the subject of much disagreement, with cost estimates upward of $10 billion. And earlier this year, New Jersey Transit narrowly avoided a union strike over longstanding contract disputes.
One thing is clear: The decisions made by our public officials today are sure to impact New Yorkers for generations to come.
On April 27th, The Beat hosted an NYC transportation panel moderated by NY1 Anchor Errol Louis with Port Authority Executive Director Pat Foye, NY Assembly Member David Weprin, leading transportation engineer Sam Schwartz, and Manhattan Institute Senior Fellow Nicole Gelinas.
Read coverage of the event in New York Daily News.
"Reliable commuting is crucial to New York residents' and workers' quality of life. If the city hadn't started to rebuild its transportation system 40 years ago, New York would not be succeeding today. By contrast, if we let our transportation fall back, we endanger our future economic success." — Nicole Gelinas, MI Senior Fellow