Speakers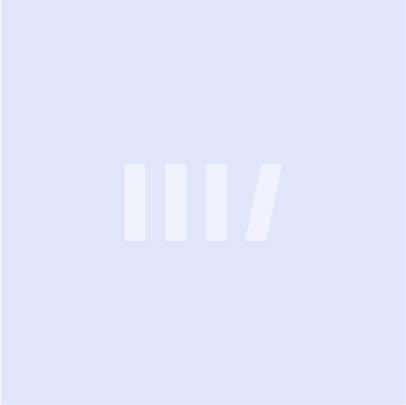 Event Transcript
MR. LARRY MONE: Good evening everyone. Thank you. Thank you all for coming. I'm Larry Mone, I'm President of the Manhattan Institute and I am delighted to welcome you all to our Eighth Annual Alexander Hamilton Award Dinner.
This weekend like many New Yorkers I made the trek to Yankee Stadium to hear Pope Benedict XVI speak on his historic visit to the United States. There were many memorable moments at the ceremony but I was struck as one often is at the stadium by simply the grandeur and the spirit of the city itself, and how grateful I was to be a part of this extraordinary collective enterprise we call New York City. It's an appreciation of that spirit of enterprise which we seek to capture each year with our Hamilton Awards Dinner, both in the individuals that we honor and in the ideas that they espouse.
This year also marks the 30th anniversary of the Manhattan Institute itself, and from the very beginning the key to our success has been the intellectual and financial leadership provided by our Board of Trustees. I have been privileged to work with an extraordinary group of men who have served as chairmen of the Manhattan Institute providing the leadership so necessary to our growth and influence. These men have all shared two basic qualities which transcends their obvious financial success. First is their passion and understanding of the power of ideas to change the world. It was Friedrich Hayek himself who famously advised our founder, Anthony Fisher, not to enter into politics but rather to effect change by investing in ideas. Thankfully Fisher took his advice and started the Manhattan Institute. Our Board Chairmen have all shared Hayek and Fisher's belief that ideas in the end trump politics.
The second quality that is—in our chairmen flows from the first which is their insistence that we use that understanding to indeed change the world, applying our ideas and principles in ways that can make a difference. The Manhattan Institute truly is about turning intellect into influence.
When Dick Weismann announced that he would step down as Chairman of the Institute last year I think we were both pleased that Paul Singer was willing to place his name in consideration to succeed him. Paul is the founder of Elliott Associates, an extraordinarily successful hedge fund. A recent article in Bloomberg Magazine called him one of the five to ten best investors of his generation. He is a man of great intellect and energy, and he cares deeply about ideas, this city, and this country. As Tom Wolfe might put it he has "the right stuff" to lead the Manhattan Institute in the years ahead, and we are thrilled to have him here in this new role. Ladies and Gentlemen please join me in welcoming the new Chairman of the Manhattan Institute and our host Paul Singer.
MR. PAUL SINGER: Thank you Larry for those flattering words. The most gratifying thing about your comments about me and the thing I'm most grateful for is that you let me write them.
Good evening and welcome. As the new Chairman of the Manhattan Institute I'm humble to follow in the footsteps of Chuck Brunie, Dick Gilder, Roger Hertog, and Dick Weismann. I'm especially grateful to outgoing Chairman Dick Weismann and Vice Chairman Byron Wien. Under their solid leadership the Manhattan Institute has grown in size, influence, and effectiveness. I'm also pleased that Dr. Michael Fedak, a man immersed in ideas and dedicated to the cause, is taking up this challenge with me as the Institute's new Vice Chairman.
Over the years the Manhattan Institute has had five chairman but only two presidents, suspicious right? But I'm not worried because it merely shows our good fortune that Larry Mone has served the Institute almost from the beginning with great strength and creativity. Thanks to Larry, [applause], thanks to Larry and the smart and effective efforts of scholars, trustees, and staff the institute is in the finest condition ever. Many thanks to the donors to this dinner which raised nearly 2.3 million dollars which is a record, and to those future supporters who came tonight as guests of donors I say thanks for coming, we know where you live.
A special word of recognition to our patron-level supporters J.C. Flowers, Seth Klarman, Dick Weismann, Brian Miller, Harry Sargeant, the Starr Foundation, and Michael Fedak, and our benefactor-level supporters who are present tonight, Plainfield Asset Management, Kleinberg, Kaplan, Wolff, and Cohen, Ivy Asset Management, and fellow Trustee Tom Smith.
I'm pleased to welcome tonight's honorees; Hank Greenberg and Herman Badillo, and thank them for all they've done for New York City. These two gentlemen embody the Hamiltonian ideals of civic mindedness, patriotism, and enlightened leadership. It's our honor to honor them this evening.
Fifteen years ago the New Yorker described the Institute's work as intellectual stock picking. I don't think they meant it as a compliment. Perhaps they were jealous because their intellectual stock picks were and still are in a long bear market. The Manhattan Institute understands that ideas matter, progress is not inevitable and it's not necessarily advanced by progressives. Nations and cities rise or fall based on the quality of their ideas and the public policies that they choose to adopt. Since its founding the institute has remained true to its core principles, trust in the power of markets, insistence on the need for discipline and personal responsibility, recognition of the importance of the health and vibrancy of cities, and making its annual dinner a black tie affair. The Institute's great strength has been to foresee coming trends, needs, and events, and apply its principles accordingly. When America's economy seemed locked in permanent stagnation the Manhattan Institute produced eloquent influential works like George Gilder's "Wealth and Poverty" which laid the intellectual foundation for a new era of wealth creating entrepreneurial capitalism. As that era was bringing new prosperity to millions the Institute next explored the plight of those left behind, questioning the conventional explanations. Charles Murray's "Losing Ground" set the terms of the welfare debate for the next decade, and helped to produce the most consequential, consequential social reforms since World War II. When America's great cities seem to never-ending decline, a decline that was accepted and excused by many intellectuals the Manhattan Institute refused to go along. Its scholars, notably George Kelling, attacked the conventional wisdom on crime and public disorder. Mayor Giuliani is here tonight. Two years ago he sat at this, two years ago he sat at this very dinner that quote "if there was a charge of plagiarism for political programs I'd probably be in a lot of trouble because I think we plagiarize most of them if not all of them from the thinking and analysis of the Manhattan Institute". Mr. Mayor we exist to be politically plagiarized but never underestimate the overriding importance of smart, tough political leadership. Ideas cannot implement themselves. Thank you America's Mayor.
The Manhattan Institute has a solid track record of providing practical solutions to difficult problems. Its great strengths are currently being gathered to analyze the financial system which is currently experiencing the greatest crisis since the Great Depression. To some this crisis is an opportunity to question the efficacy of free market principles and to propose broad new powers for the government. Certainly the entire regulatory landscape governing housing, financial markets, and systemic risk must and will be re-thought. How it is re-thought should be a matter of concern to us all. The wrong reforms in policies could pose grave moral hazards in addition to inflicting grave harm on America's prosperity and global competitiveness and the status of New York as the world's capital of capitals.
Alexander Hamilton, the architect of American capitalism, believed the country's future depended on international trade and commerce and solid financial institutions and markets but he thought that needed to be balanced by strong energetic government to police the markets. So let the government do what it must and do it well but let it not do more than it must. The rest must be trusted to human initiatives and to markets.
As we say in the policy biz that Hamilton had cejo [phonetic]. Today we are faced with a situation in which some of the largest financial institutions are happy to collect humongous, sorry another technical term, profits when their inventions and risks pan out, and equally happy to burden the tax payers with the losses when they don't pan out. We have rightly demanded personal responsibility from those on the bottom fringes of society. We ought to insist on the same for those at the top.
Policy responses to the current crisis need to reconcile government action with free market principles and protect the taxpayer from fixes meant merely to buy votes. The Manhattan Institute should and will take the lead in thinking through the regulatory landscape of the financial system, and point the way to sound policy solutions to enable the financial system to emerge from this crisis stronger than ever. In fact we have already begun. I'm sure many of you have read the excellent analysis of Senior Fellow Nicole Gelinas published in City Journal, the Wall Street Journal, and elsewhere. Nicole's writing is an indispensable guide to the current maelstrom and we are proud she is on our team.
I don't think I will spoil it for you if I reveal that our financial policy prescriptions will not include, will not include dropping money out of helicopters. This notion floated by a senior U.S. government official was essentially tried in Germany in 1923 and was not a success unless you think a billion-deutschmark loaf of bread is a good thing. Ideas and opinions derive much power from their source. The playing field is not level and not all voices have equal influence. The Manhattan Institute's voice is loud and resonant. It has spent years building up credibility and earning respect. To be entrusted with that legacy and charged with building on it is a great and humbling honor. I and the rest of the board and staff of the institute will continue to work hard to deserve it. Thank you. Please enjoy, please enjoy your dinner and we'll be back with you shortly.
MR. LARRY MONE: Please welcome Mayor Rudolph Giuliani.
MAYOR RUDOLPH GIULIANI: Thank you very, very much. Thank you very much for having me here tonight. When I was United States Attorney in the Southern District of New York and prosecuting the mafia no one would invite me to dinners. They didn't want to be seen in restaurants with me. When I was Mayor nobody invited me to dinners because I brought protestors with me, so it's nice to be invited. Last year at that time, thank you. Last year at this time I thought I probably couldn't make your dinner because I thought that I would now be running against Hillary Clinton or maybe Mitt Romney would be running against Hillary Clinton. I'm a great political prognosticator. But it gives you a sense of how politics works out and I'm here for two reasons, I'm here because of two tremendous debts of gratitude that I have, one to the Manhattan Institute as you know for all that you taught me in the years before I ran for Mayor of New York City, so you should know you always have a friend and an ally and somebody you can call on for help because I owe you a great deal. Many, many of our policies about policing, about welfare, about education, about transportation, maybe I can blame some of my mistakes on you. I haven't thought about that. But truly a great debt of gratitude to the Manhattan Institute for all that you did for me and for my administration because as I explained two years ago when you gave me this award you laid the intellectual groundwork for many of the things that we were able to accomplish, which in a city like New York is critical, really important because the ideas that you wrote about before I was able to put them into effect you've made a lot more respectable because they were considered before that ignorant or not to be thought. And I think people who don't come from New York don't realize that although we're the biggest city in the United States, we're in many ways the brightest and the best educated and we're also maybe the narrowest in some sense, and the Manhattan Institute has kind of cracked through that and for that all New Yorkers are very grateful to you so thank you very much.
The second debt of gratitude that I have and why I'm here is because of Herman Badillo which I'll explain in a minute. Before I do I also want to explain that I was very, very careful, Judith and I were, worked very hard to make sure we were on time tonight. Running for office you're often not on time but worse than that I wasn't on time for Herman and Gail's wedding. Not only wasn't I on time for it I was the one who was going to perform the wedding. And I was, I was at a ceremony, a sad and tragic ceremony in Montoursville, Pennsylvania for the children who died in the TWA Flight 800 that went down that we participated in the rescue of, but my helicopter got problems and I wasn't able to get in time so I was very late for their wedding and I made their wedding late so I told Judith that we had to get very, get ready very early and be here on time, and we are here on time, and you are a great couple, you really are. Herman and Gail, I did over 200 weddings as Mayor of New York City and I keep a scorecard of the ones that last. This was a good one. It's lasted. God bless you.
I also want to thank Paul Singer first of all for taking on the assignment of running and helping to guide this great, great institution. I worked with Paul very closely during my presidential race. I know Paul's thinking, I know his tremendous energy, his ability to excite people. You have gotten yourself one terrific person who is going to take the Manhattan Institute to another level.
And before I talk about Herman I want to congratulate Hank Greenberg, a great American, a great patriot, and someone who was unfairly tarnished in an entirely un-American process which can only happen in New York because of the biases of the New York Times.
What happened to Hank as someone who devoted most of his life to being a United States Attorney, an Assistant United States Attorney, and a prosecutor was embarrassing for our criminal justice system, and I think now people maybe for reasons we never suspected or at least I never suspected, maybe people will see some of how unfair and unjust that all was. But if people focus on Hank's background, this is a great man, and he handled the thing with a lot more patience, dignity, than I ever would. So congratulations Hank.
Herman Badillo, I'm here because of my debt of gratitude to Herman Badillo. Herman Badillo joined me when I ran for Mayor of New York City as part of my team, as part of my ticket. And I got elected and he didn't get elected but I think without him I probably might not have gotten elected. I got elected by such a small margin that there were a million people who could actually say without me you wouldn't have gotten elected. But the reality is that Herman played a very big role in helping me get elected Mayor of New York City. So that's my personal debt of gratitude to Herman but as a New Yorker I have even a greater debt of gratitude to Herman Badillo. Herman was a trailblazer for Hispanics, first Hispanic in the United States Congress. Herman came to New York from Puerto Rico, didn't speak a word of English, taught himself English and always remembered that. I'll never forget when I asked Herman to study CUNY. I think Richard Schwartz who is here came to me one day when he was my Senior Advisor and said to me, and I made Richard get the statistics wrong, I did that a few times when I ran for President, that's really bad when you get statistics wrong when you run for President, you know, you say 11 percent instead of 12 and you're lying. But I think the graduation rate was like 4 percent or something, or 5 percent and then I asked, I asked Richard why that is and he said well, I said does anybody graduate he said well, you know, after about 14 years a few people graduate and they also wanted welfare while they were going to CUNY. I said well do they get grades because maybe we'll give them, you know, welfare if they get grades. He said no they don't, grades? They don't, they don't get grades at CUNY. I said well does one thing have anything to do with the idea that nobody graduates? And he said well no one has ever thought of that. So I said we've got to get somebody to, we've got to get somebody to expose this and we've got to get somebody to explain it, and Herman did that for us and some of the great changes in CUNY come about because of Herman's work. Herman studied bilingual education for us and made the point that is just so important. Of course bilingual education makes sense if it's to help someone for a year or two learn English. But bilingual education makes no sense if it's carried on for four years, and five years, and six years, and eight years, and ten years. And if I made that point it would be considered, you know, prejudicial or mean or horrible but Herman making it who lived through it changed the whole way in which people looked at it.
Herman Badillo has been a trailblazer in many, many ways. I also think that this is now my self-fulfilling prophecy in seeing it from my partisan eyes. Herman, Herman changed from being a Democrat to being a Republican. I think that's what's going to happen with the whole Hispanic community personally because I think that's where they, I think that's where a good deal of the Hispanic community belongs in the, in the Republican Party. I really do believe that and I think that will happen over a period of time, and just like Herman was the first congressman, first citywide official, the first to take a look at these problems at CUNY, and I think he's the first in what will be a big change in American, in American politics because Herman sees, you know, Herman sees a lot of the same values that you and I see. He's been a great asset to our country, he's been a great asset to New York City, just a terrific guy who has accomplished so much. I am really, really proud that the Manhattan Institute has decided to honor him and I'm really proud that you've asked me to give him the Alexander Hamilton Award. Alexander Hamilton was a business partner of Archibald Gracie. Did you know that? Gracie Mansion. And I always wonder if when Archibald Gracie built Gracie Mansion to have a getaway from Wall Street, sort of like the Hamptons I guess. I always wonder if Alexander Hamilton visited there or I used to go around looking for little Alexander Hamilton things written in the, but it's wonderful that you have taken a great New Yorker like Alexander Hamilton, made him the symbol for this award, and how you've picked two great New Yorkers, Hank of course who I mentioned earlier and my very good friend Herman. Come on up here. Herman Badillo. Thank you. Oh yeah, yeah, yeah but we're strong.
MR. HERMAN BADILLO: Thank you Mayor Giuliani not just for your kind introduction but for the fulsome forward you wrote for my book "One Nation, One Standard". You were an outstanding Mayor and you proved conclusively that New York City is governable, not only that but you did renew our vows. You were three years late for our wedding because I had a judge marry but three years later you came on time and we renewed our vows, so you kept your word.
I also want to thank Larry Mone and the Manhattan Institute for honoring me with the Alexander Hamilton award and for the assistance that you gave me in making my book possible. I'm most pleased to be sharing this honor with Maurice Greenberg whose outstanding accomplishments are known not just in this city but throughout the worlds. Finally I want to thank my wife Gail for her unwavering support in all my endeavors, and want to recognize her for inspiring her students over 24 years to achieve the highest educational standards. I have enormous respect, thank you, Gail, Gail?
I have enormous respect for all of our founding fathers but I identify most closely with Alexander Hamilton. Both of us were born in the West Indies. He came here at age 15. I came here at age 11. He started working at age 9 because he was abandoned by his father. I started working at age 7 because my father died when I was a year old and my mother when I was 5, both of tuberculosis as an epidemic then was consuming Puerto Rico. Like Hamilton I have a firm conviction that the United States is the land of opportunity not just for all of us but for those who will follow us in the future. All that we strive to accomplish hopefully will provide the widest possible path for future generations who like us will benefit from this fertile land, consequently receiving the Alexander Hamilton award is particularly meaningful to me.
In this election year I am reminded more than ever of politicians making promises that never will materialize. I watch the faces of poor people and see in their eyes the hope that this candidate might be the one to change their lives. I no longer believe that government is the solution to our problems. Government is not the panacea but a good education is. With a quality education you can do a good job, buy you own home, provide for your family, and create the life that you dream of, therefore in my opinion the worst offense that can be committed is to lower educational standards for any group of people for to do so would not prepare them to participate fully in our society.
I was lucky because in my case standards were not lowered. I found the road to opportunity when I entered the City College of New York at a time when it was called the Harvard of the Poor. It took those of us who had no resources whatsoever and trained us for free to compete on an equal footing with our generation's most fortunate and talented people. I could not believe that such an institution existed anywhere, and I'm certain that none ever has. Unfortunately in 1969 pressured by student riots Mayor Lindsay lowered the standards at CUNY on the grounds that the poor could not meet high standards. Open admissions was introduced, a decision which I opposed at that time saying that open admissions without standards would destroy the value of a city university diploma which proved to be true. Thirty years later as Chairman of the Board of the City University, I eliminated open admissions. Today under the leadership of Chancellor Matthew Goldstein CUNY is back to its former standards at the Harvard of the Poor, and there are more Black and Latino students attending than ever before proving that there can only be one standard and that the poor can meet standards as well as anyone else.
The belief that the poor, primarily Hispanic and Black students, cannot meet the same standards as White students continue to flourish in elementary and secondary education. A number of practices have been developed which have created a huge educational gap between the two groups, these include social promotion where everyone passes from one grade to another even if no learning takes place. The ostensible reason for this educational strategy is that it is sociologically bad for a child to be left behind and therefore every child must be promoted whether they are learning or not. Of course, no sociologist has ever appeared to justify such a preposterous theory. My own view is that it's sociologically worse for a child to be 17 years old and not be able to read or write or do arithmetic.
Other practices which bring about the double standard include the practice of tracking which establishes one curriculum for White children and an inferior curriculum for Hispanic and Black children, also vocational schools that train the poor for non-existing jobs. Bilingual education programs that continue for four, six, or eight years without providing education in any language, and special education programs that are not special in any educational way. All of these implements, impediments to education create the learning gap that closes the doors of opportunity for poor children, mostly Hispanic and Black. I have worked vigorously to eliminate these practices with the support of Mayors Koch, Giuliani, and Bloomberg but they are still in place and much remains to be done to ensure that the elementary and secondary school systems adhere to one standard for all.
The worst double standard that we continue to perpetuate is that we divide ourselves into two groups, the majority and the minority. The majority is the White community and the minorities are the Black and Hispanic communities. This unofficial designation has achieved the status of institutional discrimination and tends to become a permanent division which labels one group as inferior to the other. The fundamental issue that this nation must face is that we cannot continue to divide ourselves into two groups, the majority and the minority. We are a diverse nation but there is no reason to have these divisions. No group is inferior to any other. Each group has its own share of those who achieve and those who fail to achieve. In a country that prides itself in the constitutional right of equal privileges and immunities we cannot tolerate a system that deliberately crushes or thwarts these rights. Denial of rights does tremendous damage and affects everyone, the majority and the minority. It is possible only to feel whole when we have one standard that everyone, that applies to everyone, and I'm certain that every community would rise to that one standard. With one standard for all we can truly be one nation a goal that I believe would be enthusiastically approved of by Alexander Hamilton. Thank you.
MR. HENRY KISSINGER: Thank you very much. The card that I have in front of me I want you to know is not, that's not contained in notes for my remarks. It is a warning from the management that I should not exceed six minutes. Now as a Harvard Professor paranoia it's sort of bred into me so my question to the management is why did Rudy get seven minutes? Don't answer the question. I can't bear it.
It's my great privilege to introduce Hank Greenberg. Before I do this I'd like to say a few words about Herman Badillo. His life and mine have many parallels. I came to this country, I didn't speak a word of English. Now I speak in paragraphs. I went to City College at night and sometimes what extracurricular activities I specialized in in college, at night college at City College there weren't many extracurricular activities. I studied accounting there and when some of my friends from the legal and accounting profession now complain about my political views I tell them if I hadn't been drafted I would have been a mediocre accountant, they would never have had to worry about me.
Now a few words about Hank. I had, I've had the privilege now of knowing Hank for several decades and he's one of the great Americans that I have had the privilege to be associated with [applause]. He took a company that in 1962 had a market value of 300 million and when he retired from it had a market cap of 170 billion. How you go, how you get to this such a route requires above all vision and an ability to inspire subordinates to do things they never knew they could do. Of course I have learned that in dealing with Hank it is less painful to follow his recommendations than to resist them. I was, he did me the honor of appointing me Chairman of his international advisory board. To be an advisor on international affairs to Hank Greenberg is one of the least taxing jobs you can have because he has an extraordinary range of knowledge in international affairs.
Now Hank served in the Army in two tours. He was at Normandy Beach in World War II [applause]. He was called back into service during the Korean War. And when you have had that experience you know what this country means to the rest of the world. To me the extraordinary aspect of Hank's life is his dedication and patriotism and commitment he has shown for the principles of freedom around the world. When there were issues in relations with other countries Hank has always been available not only with advice and not only with resources but he pitched in and made himself and active part of the solution. I saw a lot of Hank during the difficult period that was described here and I share Rudy's feeling about the injustice of the procedures and of the outcome. One of the most moving aspects of that period has been that when Hank traveled around the world he was greeted with the same respect without the office he had occupied. He continued on the committees to which he had been invited because people around the world knew what all his friends and acquaintances here know that he is a great American. We now live in a period in which there are several revolutions going on simultaneously in different parts of the world. We see the collapse of the state system in some regions. We see the movement of the center of gravity of international affairs from the Atlantic to the Pacific and the Indian Ocean. We have a crisis in some respects of the relationship of the imbalance that we, the global economic organization and the national political organization which expresses itself in protectionism. And on all of these issues Hank has contributed his dedication and his support and his leadership. He has done all of that by leading and creating one of the great companies in, in this country and in the world. He is often described as being very single minded and very tough, and I always threaten him that I will ruin his reputation by saying that he is a sentimental friend with a warm heart and a reliable character whom I'm proud to ask now to come up here to accept the Alexander Hamilton Award.
MR. MAURICE "HANK" GREENBERG: Henry thank you very much for that elaborate introduction. You know, we've known each other as Henry said for several decades and I've had the great honor and privilege of traveling with him on many different missions around the world, most often to China but elsewhere as well and I, I learned a lot at the feet of that master because he is, he's probably the greatest Secretary, is the greatest Secretary of State of the 20th century.
I want to thank the Manhattan Institute for this privilege this evening to be among many friends and to share this honor with Herman Badillo. He and I have something in common. He started out as a liberal democrat and became a republican. I used to argue with my father-in-law as my wife knows who was a republican and I don't know what I was but I was probably a little more liberal then at that time, but the light dawned, and I'm very proud to be here with all of you this evening because I think we share some common views.
Alexander Hamilton as you heard this evening was not only a great man he was very inventive, and creative, and entrepreneurial. He was the organizer as many of you may know of the Bank of New York which was the first bank in this country. I had the privilege of serving on that board a number of years ago and there was a legend at the bank that I was told when I became a director. When Alexander Hamilton was going out to duel Aaron Burr he turned around and said to his colleagues "don't do anything until I come back", and they took that seriously for several years. But I must say that changed and it's a great institution.
I want to spend a few moments this evening talking about trade policy. I spent a great deal of my business life in the international markets, and a lot of it opening, opening markets in many countries that were closed, the First Insurance Company in China, we opened Eastern Europe between the Iron Curtain came down, globally. And I served on many committees, government and private sector, in that capacity of trying to broaden U.S. trade policy because I believe that globalization has done so much for the world and our, and our open trade policy has done a great deal. Now I acknowledge that open trade and outsourcing does cause some dislocations and there is need to adapt policies to take care of those who've been displaced, retraining, and whatever assistance you can to make that happen. But to become a protectionist society, and you see signs of that almost daily in the press, would be putting America back into a past century.
You've seen that the House of Representatives has tabled really the Columbia Free Trade Agreement. Why? Because we insist that that agreement has labor conditions and environmental conditions. The intrusion in trade agreements of conditions that are internal to a country with their own culture and their own history won't wash.
Last week President Lee of Korea was here. I've known him a long time and met with him, and there is a trade agreement between Korea and the United States that's been negotiated and concluded but it needs to be approved by the Congress and principally the House to begin with. Korea had a ban on U.S. beef when hoof and mouth disease was a problem and he told me in that one-on-one meeting last week he was going to tell the press and the Congress that he was removing that condition and that U.S. beef would be permitted. Now this is the seventh largest economy in the world, a strong ally of the United States. If we fail to pass that trade agreement what signalling are we giving the rest of the world? What are we going to become? Who are we going to trade with? There is reciprocity that occurs. If we don't open our markets to others they're not going to open our markets to them. And I'll give you one or two examples. U.S. companies, financial services companies, are fairly active in China. U.S. banks are brought into China banks, a number of investment banks U.S. are doing business in China, and while it's not a piece of cake or a walk in the park it's tough, you've got to work your way through a lot of regulatory hurdles but you can enter and do business. How many Chinese banks have been permitted in the United States? One, and after I don't know how many years it's taken them to get that license. They don't have it yet but expect to have it soon. And so trade doesn't have reciprocity. Proper conditions, proper safeguards obviously is important.
I was just in China about two and a half weeks ago with my wife, about the third time in about a month and a half, and she's complaining. And I met with a party secretary, a new party secretary in Guangdong Province which is the province right next to Hong Kong. And you can see some unintended consequences that occurred in China in that province as a result of a law that was passed by the Chinese equivalent of Congress. Because they were feeling pressure from outside that they should pass a minimum wage law which they did. The outcome of that has been that thousands, thousands of factories abutting Hong Kong and into Guangdong Province have closed. They've moved, these are companies, factories that made apparel, shoes, toys, small things but huge exports that hired and employed tens of thousands of people. These factories have moved to Bangladesh, Vietnam, Cambodia, and elsewhere. These thousands of employees didn't ask for wage increase. They came from the countryside, worked several years in these factories, saved enough money. The conditions are not what we'd have here, obviously it's, it's still a developing nation internally in China but they were happy and they were earning, and they were saving. Now they don't have a job and they're unhappy that there was a law like that passed and so what has been accomplished? Each country has to achieve its own level of change internally. Pressure from the outside can wrought havoc, and not do anybody any good. Change has to come from within a country not from outside, and if we ever learn that lesson I think we'll get along better in the world.
But I'm a, I'm a complete advocate of open and free trade. I'm concerned that in this election you already hear, you hear protectionist policies that are being mouthed. It's very concerning. Free trade and open trade has done more, created more jobs in the United States, and I won't bore you with a lot of statistics, than people realize. It increases our GDP, it holds down inflation when you import things from other countries that are less expensive than we can produce them here. We've got to as was said earlier this evening, we've got to improve our own education system, we've got to create more people who can innovate which has always been the strength of this country. If we fail to innovate we will fail in competition around the world. And I hope that the next administration whoever it may be recognizes that. Thank you again for having me.
MR. LARRY MONE: Thank you. Actually we'd just like to end the evening where I began which is a sense of gratitude, gratitude to the courage and the vision of our honorees, Herman Badillo and Hank Greenberg, to our distinguished introducers Rudolph Giuliani and Henry Kissinger, and especially all to you whose generosity made this evening possible, so thank you all very much.
The Alexander Hamilton Award was created to honor those individuals helping to foster the revitalization of our nation's cities. We chose to name the award after Hamilton because, like the Manhattan Institute, he was a fervent proponent of commerce and civic life. Through the years, we have expanded the scope of the prize to celebrate leaders not just on the local level, but also at the state and federal levels, who have made remarkable things happen in the realms of public policy, culture, and philanthropy. We hope our celebration of these awardees encourages replication of their efforts.