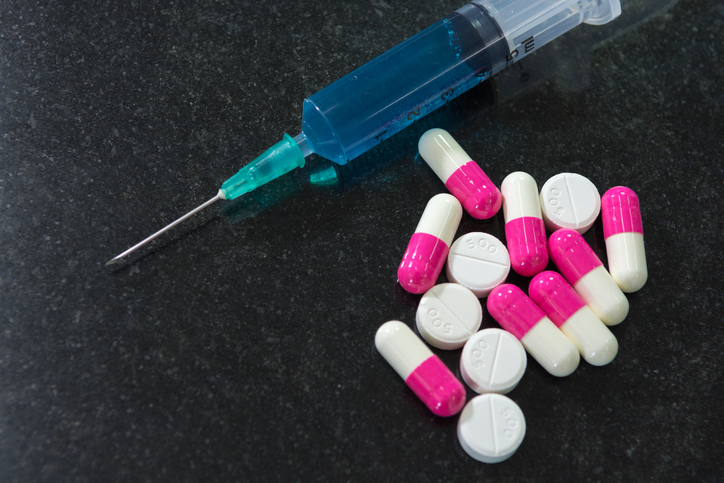 View all Articles
Opioid Crisis Is Call to Action
Official data won't be available until the fall, but the New York Times and Vox have estimated that in 2016 about 62,000 people died from drug overdoses, with over 40,000 deaths linked to opioids. Over the past 20 years opioid overdoses have more than quadrupled. The United States needs to address this multifaceted crisis, which involves illegal substances, such as heroin and prescription painkillers.
New synthetic opioids, such as fentanyl, have invaded the black markets, often added to other illegal drugs and making them more potent. Thus, a normal dose is made a lot stronger, increasing the chances of overdose.
Opioid use creates an estimated $78.5 billion "economic burden" on society each year, stemming from the rising deaths, the cost of health care, and lost productivity in the workplace.
The rise of heroin is partially due to the decline in street prices. Since 1991, the retail price for a gram of heroin (about the equivalent of 10 single-use hits) has decreased by 67% from $448 to $149, according to the United Nations Office on Drugs and Crime.
However, prescription painkillers have escalated the recent heroin problem. In the prescription drug market, the prices of specialty prescription drugs have, and likely will, increase over time. One estimate suggests prices will increase 44% in 2017 alone, leading patients to switch to cheaper alternatives.
The Prescription Drug Monitoring Program (PDMP) tracks prescribing practices of doctors and reports on whether their tendencies match those of others in an attempt to find doctors who overprescribe. A recent working paper by economists Thomas Buchmueller and Colleen Carey found that while the program has lessened the use of opioids, they found no decrease in opioid poisonings.
In response to this growing problem, federal and state governments have tried to intervene to reduce overdose and death. In the past year, Congress has proposed nine pieces of legislation in an effort to lower the death toll.
A bill sponsored by Rep. John Larson (D-CT) proposes levying a one cent per milligram tax on the sale of active opioids. The funds would be used to improve states' treatment centers. Although the funding from this tax would be beneficial to people seeking help, the one cent per milligram tax, although relatively low, would result in an increase in the price of prescription medicines. For those with limited to no insurance, the higher prices may encourage them to switch to cheaper alternatives in the black market. This could exacerbate the problem.
Sally Satel, a psychiatrist and scholar at the American Enterprise Institute , said, "Taxing one cent per milligram will penalize the chronic pain patients who need high dose opioids and who use them responsibly as prescribed by their doctors. We have to be careful not to harm patients as we try to contain overprescribing."
The FDA has attempted to address the crisis by mandating the creation of tamper-resistant opioids that would be more difficult to crush, and therefore snort, to deter misuse.
States are taking matters into their own hands. In April 2017, Indiana Governor Eric Holcomb signed into law Senate Bill 226, which placed limitations on opioid prescriptions. Other states, such as Maryland, Florida, and Arizona, have declared states of emergency and have pushed for larger funding to combat the problem.
Satel suggests in a recent article that today's medical practices have led to liberal prescribing tendencies from doctors, which is detrimental. This has led to an increase in availability of prescription drugs. She suggests that implementing incentives into treatment programs and increasing use of drug courts, which dismiss charges upon completing treatment, would increase retention in and success of the programs.
Improvements in treatment can help lower the number of people addicted to opioids as well as prevent future relapse. However, bettering treatment centers does not reduce the likelihood of new people becoming addicted to opioids in the future. More needs to be done.
Instead of accusing pharmaceutical companies, the government could assist them by encouraging and investing in research and development initiatives of non-opioid pain-relieving drugs.
Early trials have already shown that a new subclass of drugs, which allow for pain relief without feelings of euphoria or large reductions in respiration, may be the next revolution.
High start-up costs of researching new types of drugs may discourage companies from investing their private funds into these relatively unknown drugs because the fear of wasting resources. However, more research into innovative drugs similar to these is imperative.
In addition, easing regulation on FDA-approved overdose-reversal medications, such as Naloxone, would help by increasing the availability of life-saving drugs that counteract the effects of opioids, reducing deaths in the short-run while working to permanently lower deaths in the long run.
The time to act is now. Solving the opioid problem will require a balancing act of regulation that maintains people's safety while encouraging innovation into better and safer drugs.
Emily Top is a research associate at Economics21. Follow her on Twitter @EmilyKTop.
Interested in real economic insights? Want to stay ahead of the competition? Each weekday morning, E21 delivers a short email that includes E21 exclusive commentaries and the latest market news and updates from Washington. Sign up for the e21 Morning Ebrief.